~The Happy Ending Alternate Universes~
-The Butterfly Effect-
I've had this idea for a while, and I've mentioned it before, but the idea is growing bored while stuck inside my head. I often wonder how to change my characters; how I can make their stories better, how I could have done things differently, or how I could alter everything completely with a single change.

This one falls in the lattermost category. I think of the Butterfly Effect, and try to find it in everyday life. A moment where everything could have been completely different if we hadn't stopped to tie our shoe, or if we had had water instead of coffee, or if we had taken that class instead of the other one. Maybe everything could have gone horrifically wrong; maybe if you hadn't stopped to tie your show, you would have met the love of your life, or if you had ordered water instead of coffee you wouldn't have had a heart attack. Or everything could go wonderfully right; maybe if you hadn't stopped to pick up that newspaper, you wouldn't have seen the article that changed your life and viewpoint on the world.

In any case, I've found a few instances like that in my three adult main characters. Amarra, Liniel, Katrina. Raina's six, she doesn't count (though that's a whole other post for another day).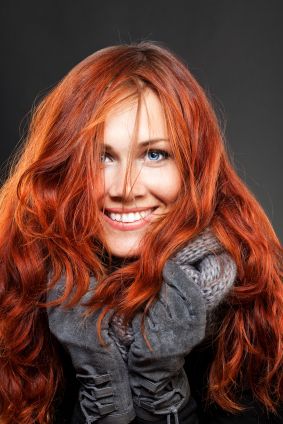 *Amarra Zailin:
Butterfly Effect Event: Amarra was never attacked.

That fateful night, Amarra was never watched, nor attacked, by Herost. She went on to find her father without a single scratch. She never had Liniel, but she lived a much more peaceful life.

While her mother continued to push for her to learn combat, she continued to create dresses for many years, until she was well known for her craft. She met a young man who asked her to make the perfect dress, with little direction or specification - claiming that she was the expert and that he wanted to see the best of what she could make with her opinion alone.

He came in often, barely saying a word as she worked. When she finished, she had created a long, draping ballgown in a deep blue, and hand embroidered and sewn beading in swirling, sweeping designs. He paid for the dress and then gave it back to her. He wanted her to have it so that one day she could present her designs to the Monarchy while looking just as beautiful.

They fell in love, and she learned that he was part of the High Elven council. When they married, she took a seat of power as a voice of reason between the often bickering groups. She sought for peace and understanding.

She never left Estëmen, and thus, her siblings lived. She never had Liniel, but she had two boys, whom she taught to be kind and understanding. She passed away in old age, surrounded by family.


She would never meet Evandra, Issac, Nilo, Art, etc.
*Katrina Bryce:
Butterfly Effect Event: Cassius was not thrown overboard.
Other Options:

I had another idea, but due to the fact that I'm still working on her backstory before Cassius and that it's something I want everyone to find out in RP, I chose this one. I might add the other one later.

Ralof was found to be a traitor on a stormy night after an attempt on the captain's life and was sent to the brig until he could be dealt with properly. Katrina continued to be raised as a noble by Cassius, until one day they abandoned the Don of the Triad. He used his former nobility and his contacts to allow her to live the life that was taken from him, and cleansed the smuggling and pirate past that he never wished for from their lives.

Katrina broke social norms, being outspoken and confident amongst timid women. She fought against corrupt powers in high ranks, starting with the local patrols of soldiers. Eventually, her tenacity and desire for justice landed her the position of General of The New Adriellian Navy. She retook the Don and added it to the fleet, refusing to sail on any other ship. Some of her previous crew stayed with her, including Gael and Gavin.

She never married, and never had children. She died in a great battle, taking the full brunt of a canon shot, at the age of 52. An orphanage was opened in her name to keep children off the streets, fed, and happy.


She would never meet Quincy, Gabe, Sparrow, or Zavie.
*Liniel:
Butterfly Effect Event: Her mother stayed and she had a father.

Liniel has the biggest changes, being given a whole new personality and outlook. Liniel was a happy child, taught kindness and love from her mother while her father taught her about the world. She grew up with a much softer personality, thought Toma still stole her away for fun. Due to the lack of Lycanthrope, she was much less prone to rage, and was a much more chipper person. Actual punishment and parenting taught her to keep the snark to herself and to be more responsible.

Her father was everything she wanted to be, and he taught her how to be a fighter but retain mercy for those she battled. Strangely enough, alongside fighting, she danced in the theater to appease her mother's request for an activity that was less violent. With the split attention, she never became well known for either, instead taking up a few jobs; one as a translator on the docks, another as a runner for packages and messages, as her mother's assistant when needed, and yet another as a baker's assistant - which ended quickly once a few mini-cakes went "missing".

She never married, but she had a few on-again-off-again relationships throughout her life. She traveled often, meaning she didn't have time for it anyway. She saw sights she could have only dreamed of, met strange people, and ate as much food as she could. She died in a far off city while saving a young girl from a group of thugs taking advantage of the chaos of a nearby battle. She was returned to her city and buried by her family.


She would never meet Evandra, Nilo, Art, Etc.
She would never meet Paul, and never learn magic.